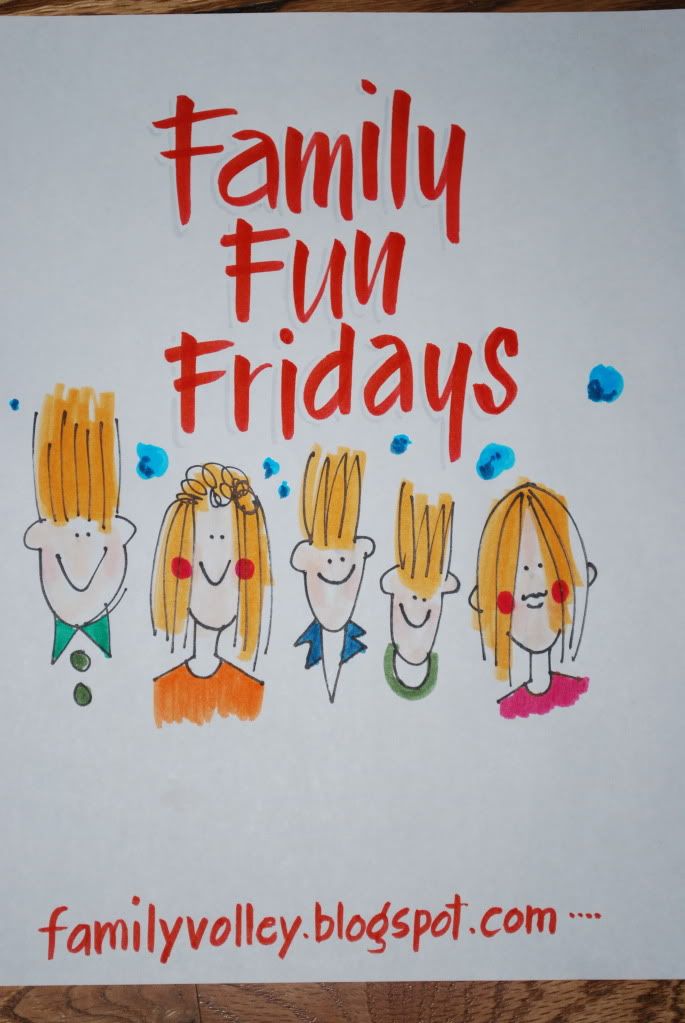 Many of you have commented that you would like to see an activity/games book from Family Volley.
Consider it done.
Introducing"Family Fun Fridays"
Named after the popular Friday posts that get families playing together. The book is filled with your favorite games from the blog, and also
new games and activities never before posted
.
It is filled with a year's worth of Family Activities.
Every activity has been illustrated IN COLOR, which makes the book even more fun.
(I wanted to take pictures of every page, but then they wouldn't be a surprise.)
You will
LOVE THE ILLUSTRATIONS!!!
Wouldn't this make the perfect Christmas gift under your family's tree?

Now you can have lots of unique games and activities to play with all the family and friends you will be spending the holiday season with. No more wondering, "What should we do?"

Are you still looking for gifts and stocking stuffers for family and friends? Why not give them something that will bring their family closer and provide hours of family togetherness and fun.
Need a neighbor gift, or housewarming gift for friends?
Each game is complete with modifications. Whether you have kids or not. It doesn't matter if your family is big, or small, or even if you are looking for an activity to play with a youth group. Modifications are even included for young children and toddlers. Great for everyone from Grandmas to Toddlers, and everyone in between.
Simply click on the "Add to Cart" button at the top of the side bar. It is that easy. You can order as many copies as you would like, and they will be sent to your door step in plenty of time for Christmas gift giving. Books will ship immediately.
As a "thank you for reading", and "Merry Christmas", books are listed at a special Christmas price.
Here is a sneak peak.
There is even a section of activities and games for Christmas and Easter.
Merry Christmas!!!